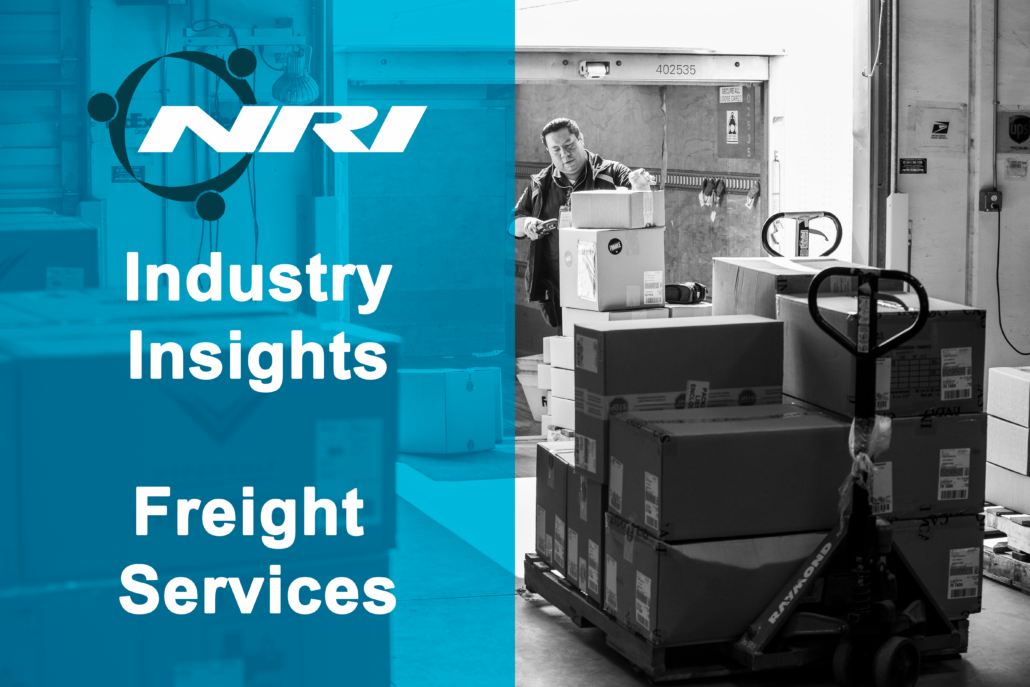 It should come at no surprise that the major logistics trends for 2021 are based on the significant increase of ecommerce in 2020.  The estimate of U.S. retail e-commerce sales for the second quarter of 2020 totaled $200.7 billion – an increase of roughly 37% from the first quarter of 2020!  Statistics like this are a driver of change and strategy at NRI.  This past peak season was the largest we've ever seen, and we expect the ecommerce trend to continue through 2021.  Late adopters, both brands and consumers, have now embraced ecommerce thus adding further to the already large number of online buyers and sellers.  As of May 2020, Baby Boomers increased their online spending by 47% and Gen X increased their online spending by 60%.  How are we keeping up with this new surge in demand for ecommerce?  Here are a few ways:
Carrier Diversification
Our large carriers such as FedEx, UPS, USPS, and Canada Post have seen capacity issues which they have struggled to catch up with, especially during the COVID19 pandemic which has been the impetus for the massive volume growth they have seen.  Through working with multiple carriers, NRI is able to adjust volumes between carriers to ensure that not all volume flows through one channel and overwhelms it.  We are also working to diversify volumes through regional carriers who will have the capability to deliver local/regional shipments at reduced transit times.  This will allow many of our clients to offer quicker shipping at reduced cost points.  Nimble management of multiple carriers, at scale, is not easy without strength in software.  Because of NRI's proprietary Transportation Management System (TMS) we are able to handle this multi-carrier strategy with ease.
Transportation Management System (TMS)
NRI has developed our own TMS as a key component of our proprietary 3PL software suite – Aspire. Our system provides us the flexibility to continue to evolve and add partners at a much faster rate than otherwise possible.  Our TMS allows us to minimize additional touches and manual processes while ensuring we are able to process and ship with the optimal carrier of choice.
The system allows several layers of rules to be setup and maintained within the rate shopping process.  The logic supports our clients' carrier preferences and requirements, service level preferences and requirements, and cost thresholds.  Rules can be created to upgrade ship methods automatically if cost differentials are within an acceptable tolerance and days-in-transit improvement is valid.  Our TMS is integrated with all major U.S. and Canadian carriers as well as select international carriers.
Strategic Geographic Locations
Being where your customers are is paramount to providing the best customer service possible.  With ever increasing consumers expecting faster shipping times, having product placed strategically will help with that.  We've implemented a "four corners" strategy that allows us to get orders out faster by being on both coasts of the U.S. and Canada.  By having inventory in either or all our facilities in these key regions, our clients save time and money on transportation costs.  This strategy, combined with implementing a Section 321 strategy for duty-free ecommerce fulfillment into the U.S., brings significant opportunity for savings.
For more information, contact us.
https://nri3pl.com/wp-content/uploads/2021/01/FreightServices.png
3689
5534
Ryan Dale-Johnson
https://nri3pl.com/wp-content/uploads/2020/02/logo_nri_light.svg
Ryan Dale-Johnson
2021-01-25 21:37:26
2021-12-29 18:02:27
Freight Services